$10 Flat Rate Shipping - FREE over $350
Try Earthing for 90 Days Risk Free
Talk to Real people 1300 327 844
Australia's Leading Earthing Specialist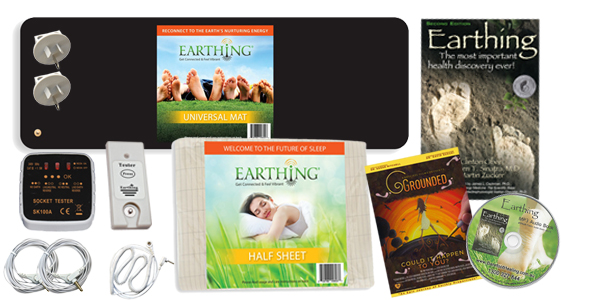 The popular starter pack features a money-saving combination of an Earthing Half Sheet made with cotton and conductive silver threads to use on your bed when you sleep, an Earthing Universal Mat for use elsewhere in your home or office during the day, testing equipment so that you know your products are working as well as the Earthing Book, Grounded DVD and Earthing Audio Book CD to fill you in on all the stories, research and evidence behind Earthing.
Popular Additions To Earthing
Our Happy Customers
Jill Sydney
Jane Melbourne
Joseph Melbourne
The information in this website is for educational purposes only. It is not medical advice and is not intended to replace the advice of a healthcare professional. This product technology is not intended to diagnose, treat, cure or prevent any disease.
Copyright © 2018 Barefoot Healing
ABN: 79 149 030 320
Address: PO Box 223 Ingleburn NSW 1890