BTT2 Mineral Supplement Powder
The most Advanced Multi-Vitamin Mineral Complex to date
Plant Minerals
High Anti-Oxidants
High Absorption
Beyond Tangy Tangerine 2.0 is the most advanced multi-vitamin mineral complex to date. Contains 60 Essential Minerals derived from plants. When mixed with water or juice this is liquid nutrition that is easily absorbed.
Beyond Tangy Tangerine® 2.0 Citrus Peach Fusion is the most Advanced Multi-Vitamin Mineral complex to date! BTT® 2.0 contains the uppermost potencies of key vitamins and Magestic Earth® Plant Derived Minerals along with synergizing co-factors and a PrePro™ Prebiotic and Probiotic Blend, ensuring you that your body is receiving the highest quality of each essential nutrient providing the support it needs for optimal health. Liquid minerals are the most easily absorbed and therefore likely to be of more benefit.
BTT®2.0 is formulated with whole food ingredients that deliver 8000 ORAC (Oxygen Radical Absorbance Capacity) per serving to combat Free Radicals and support optimal health.
Key Features Ensuring Superior Activity in BTT2 2.0
Made with Certified Organic Ingredients

All NON-GMO Ingredients

Over 8000 (ORAC) Oxygen Radical Absorbance Capacity

Low Fat, Low Sugar, Shellfish Free

Puri-Genic Full Spectrum Antioxidant Power

Synergizing co-Factors to Enhance Vitamin and Mineral Uptake

PrePro Prebiotic and Probiotic Blend

Over 500mg of Natural Amino Acids

Energy Boosting Nutrients
Directions:
Mix 1 Scoop with at least 250 mils of water or juice and shake until fully dissolved. Take 1 - 2 times daily per 50 kilos of body weight. Children 1/4 scoop per 9 kilos of body weight.
Please Note: Due to the Australian TGA regulations formulation ingredients may differ slightly.
---
As with any nutritional supplement program seek the advice of your healthcare professional. WARNING: If you are pregnant nursing or taking medications to consult with your healthcare professional before using this product.
Join Youngevity to save 30% with wholesale prices:
Click Here To Join as a Preferred Customer
Click Here To Join as a Distributor with the opportunity to earn extra cash and run a home-based business.
*** Please Note: You will be taken to an Independent Youngeivty Site - Live Well Australia. If you wish to sign up as a Youngevity customer you will not be charged GST as your products will be coming directly from NZ. Please contact Linda on 02 8203 1915 for further information on savings.
(YBTT2)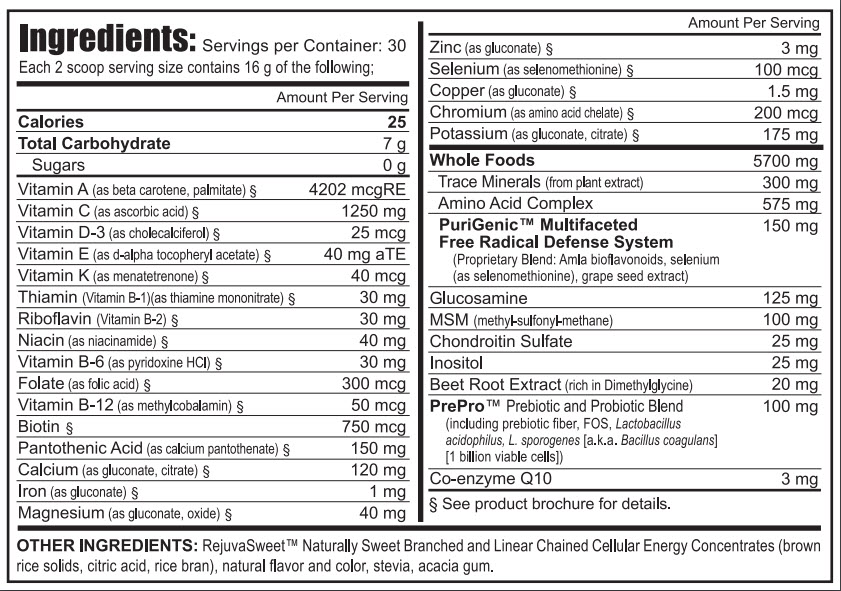 | | |
| --- | --- |
| SKU | YBTT2 |
| Brand | Youngevity |
| Shipping Weight | 0.6000kg |
---
You May Also Like
---
Others Also Bought
---
More From This Category