Where To Start


Discovering Earthing can be very exciting and you may want to start experiencing Earthing indoors as soon as possible, however, maybe you're not quite sure where to start or what to get. Hopefully, this information will help you, however, if you need help at any time please call our friendly staff on 1300 327 844 toll-free Australia wide. We also recommend that you take the time to watch THE EARTHING MOVIE which gives you a good understanding of the benefits and science behind Earthing. Click Here To Watch.
---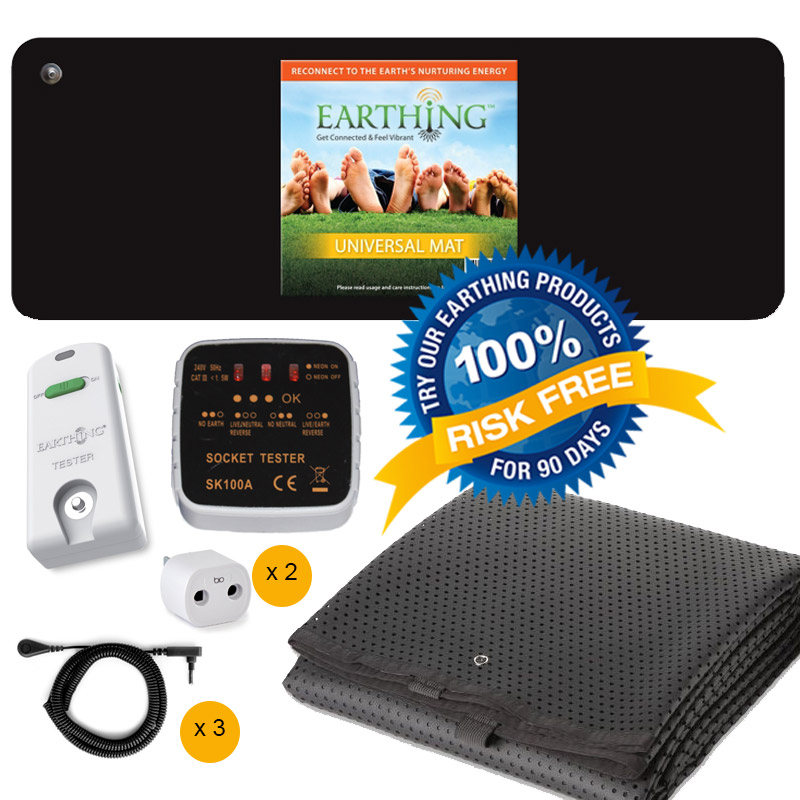 Through our years of experience in distributing Earthing Products we highly recommend that you start with one of our money-saving combination Starter Packs that covers everything, you need to start earthing confidently and immediately. The pack consists of a choice of - an Earthing Mattress Cover, Sleep Mat or Earthing Cotton Sheets (choose which fits your lifestyle better) to use on your bed when you sleep.
Plus an Earthing Universal Mat for use elsewhere in your home or office during the day. Pack includes all relevant connections and testing equipment so that you know your products are conductive and working.
The packs have everything you need so you can start Earthing straightaway as well as saving you over 10% off the RRP of each item. You can try our Earthing Products for 90 days Risk-Free! Each individual item is described below to give you a better understanding. GET YOURS NOW
---
PICK YOUR STARTER PACK:
Select One Type Of Bedding That Best Suits You:-
1. Leatherette Sleep Mat: The Earthing Sleep Mat is made from 100% eco-friendly "hole punched" conductive carbonised leatherette that is soft to lay on and has been designed to go under your fitted bed sheet. The Sleep Mat will fit all beds up to a Kingsize and can be placed vertically for full-length coverage for a single person or at the bottom of the bed, horizontally for two people. The mats secure to the mattress with two elastic straps. Approximate life span from 2+ years.
2. 'Elite' Mattress Cover: The latest "no fuss" Earthing Sleep Product which is available to fit all bed sizes. 100% conductive carbonized sleeping surface, easy to clean, very durable and easy to fit to the mattress with elastic corner straps. Approximate life span of 5+ years.
Both these products are designed to go directly under your fitted sheet and on top of your mattress protectors, underlays, electric blankets, etc. They require very little maintenance (no washing) and just need to be wiped down with warm water and a sponge periodically. Due to the fact that there is no skin contact, they are very durable and long-lasting. It is Ok to lay directly on the Sleep Mats and Mattress covers, however, they may need wiping down with warm water and a sponge more often to remove body perspiration or oils that may have accumulated on the mat as this may interfere with the mat's conductivity.
OR
3. Earthing Cotton Silver Gridded Fitted Sheet: The Earthing Queen Fitted Sheet is made from 100% cotton with soft silver fibres woven throughout. The sheet has been designed to replace your standard bottom fitted sheet so that your entire bed surface is grounded, no matter where you are laying.
The sheets are lightweight, comfortable and are available in King, Queen, Double and Single and have a generous elasticised skirt to fit most pillow-top beds. The Earthing Sheets will require regular washing with a mild detergent in warm water. The approximate life span is around 2 years, however, this will depend on individual wear and maintenance factors.
OR
4. Earthing Cotton Silver Gridded Half Sheet: The Earthing Half Sheet will fit all size beds and is made from 100% cotton with soft silver fibres woven throughout. The sheet has been designed to be placed horizontally at the foot of the bed, over your bottom fitted sheet and tucked in under the mattress so that your lower legs can make contact with it while sleeping. However, you can place the sheet anywhere on the bed that is comfortable for you. Alternatively, you can place the sheet lengthways so one person can sleep fully on the sheet. It is best to have some bare skin contact with the sheet, however, it will also conduct through lightweight clothes. The sheet is lightweight and can be folded or rolled making it easy to take travelling, which can be very helpful with jet lag. Also a good size for children's cots. The Earthing Sheet will require regular washing with a mild detergent in warm water.
Sleeping grounded has been shown to help with sleep and reduce inflammation. When you sleep soundly your body is put in a healing state to restore and repair which is beneficial to restoring and maintaining health and well-being.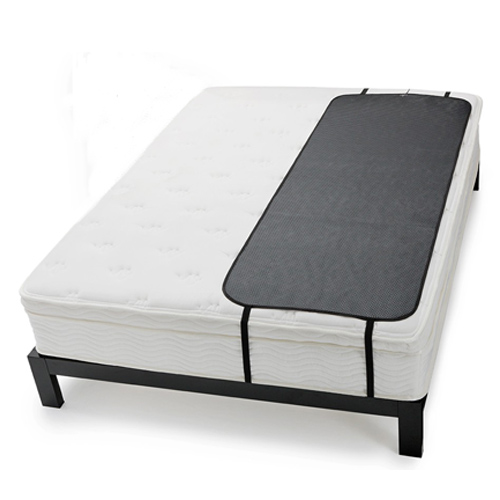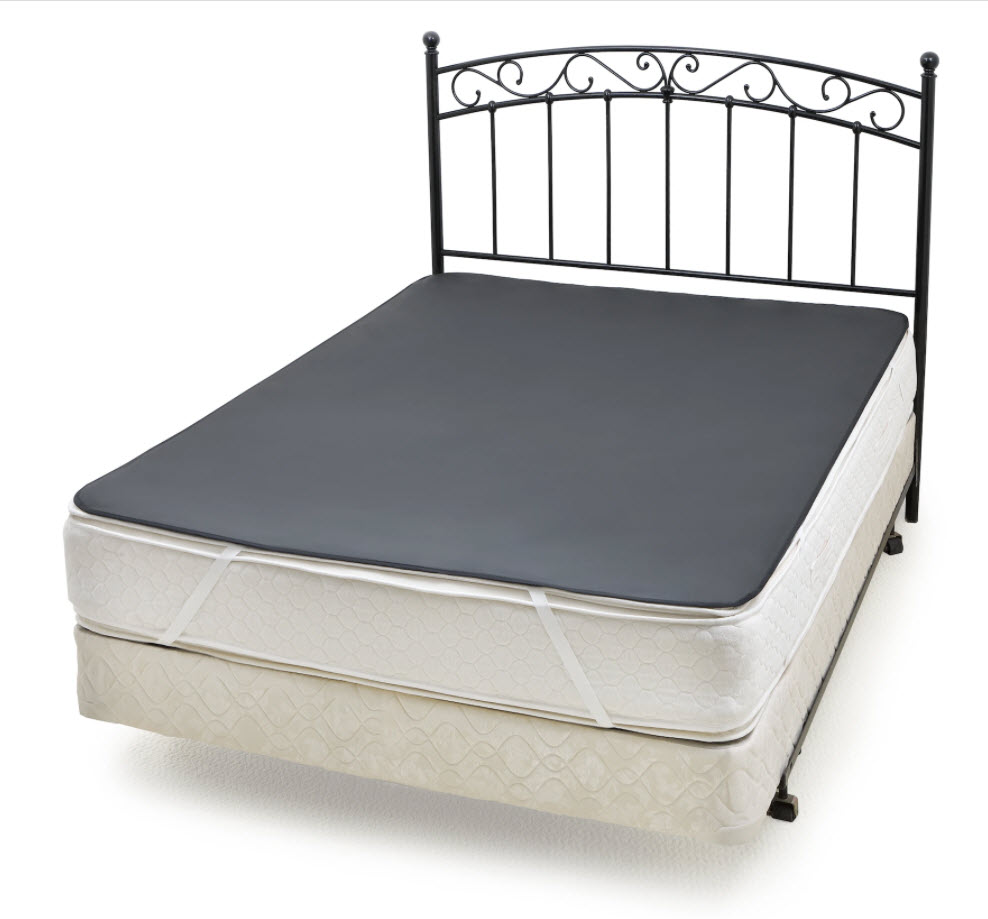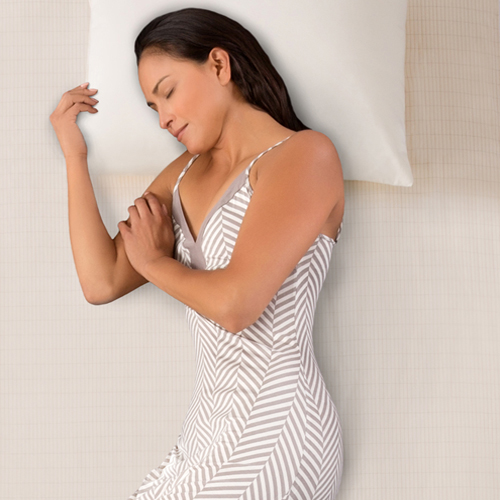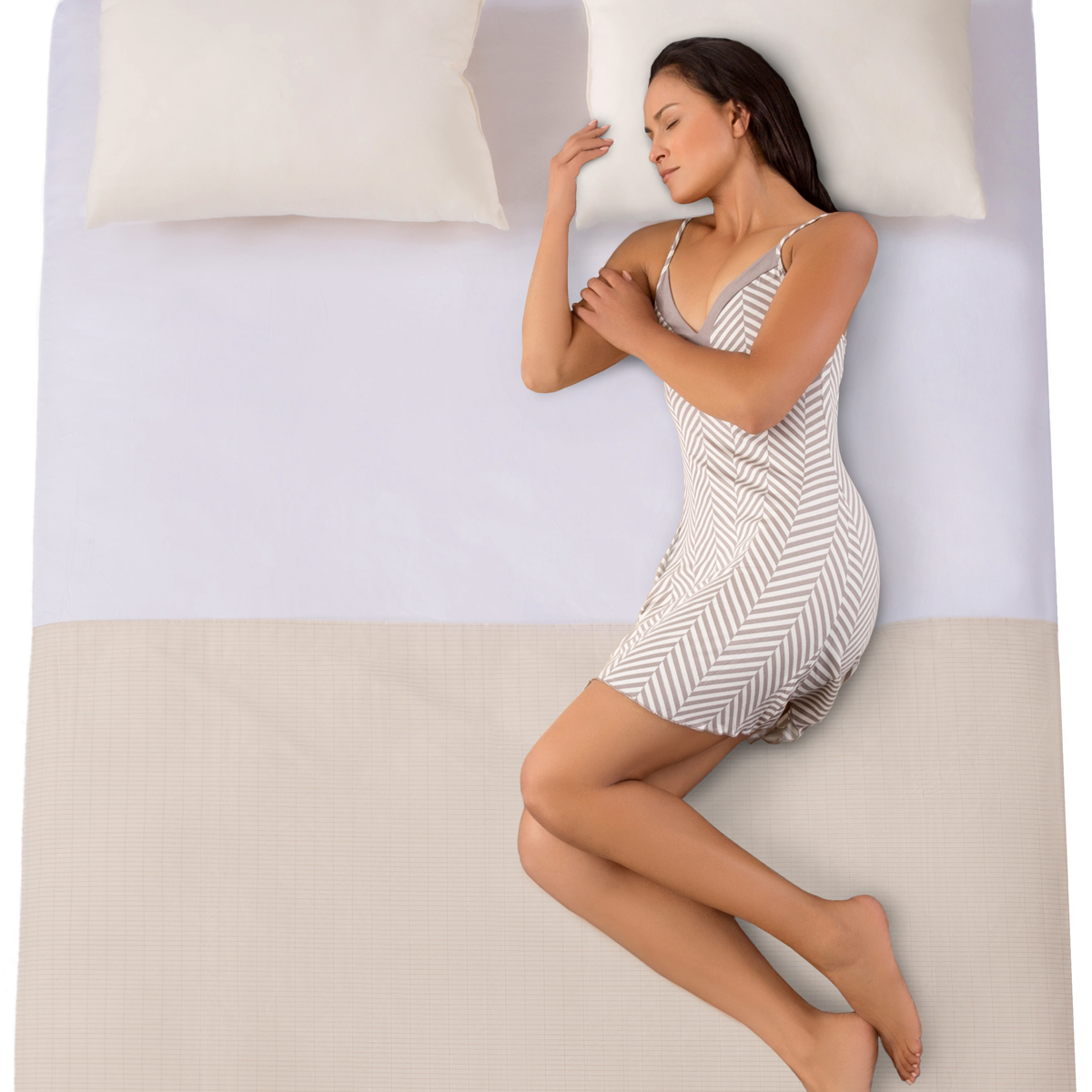 ---
PLUS - Items That Come With All Full Starter Packs
Universal Mat
The Universal Mat is made from conductive black leatherette that soft to touch, odourless and has a comfy foam backing. It is the generous size of 32 x 74cm. As its names suggest, it is very universal and can be used in many situations, however, particularly popular while working at your computer, either under your desk with your bare feet on (it's OK to wear socks and stockings), or on top with your hands touching. The mat is very beneficial in an electronic environment as it helps reduce the body voltage induced on you from common electrical appliances such as computers, printers and other office equipment. It is also great to use while relaxing or watching TV. This mat is like having your own little patch of Earth indoors that you can connect and ground whenever it suits you, RAIN, HAIL OR SHINE. We also have specially designed Earthing Shoes that you can team up with your mat if you do not want to take off your shoes. See our Earthing Shoes Here.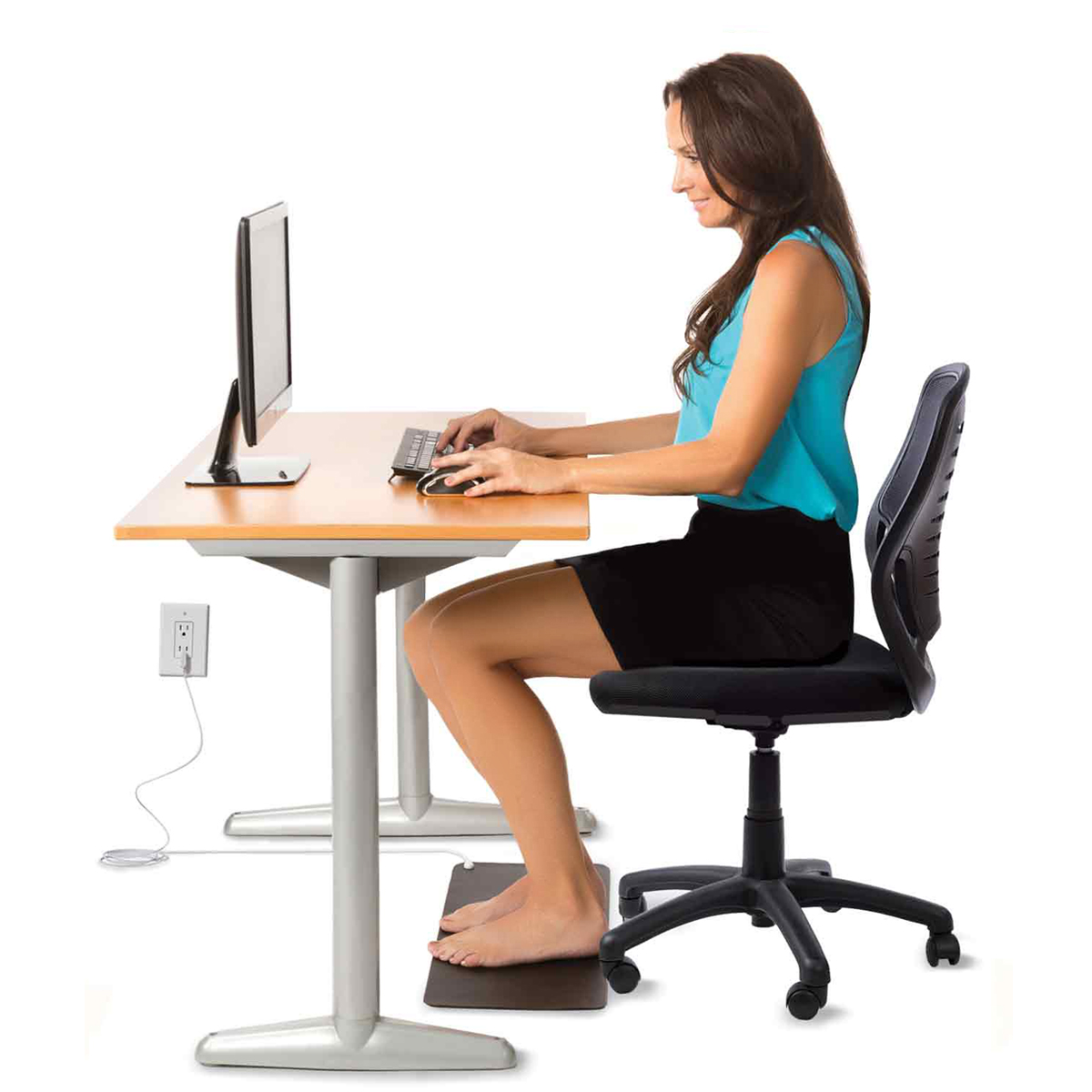 ---
Testing Equipment
1. The Socket Tester: Before you start connecting your Earthing Products you may want to test that the power points or power boards, you intend to use, are in fact earthed and wired correctly. You simply plug the tester into the socket you wish to test and turn on the power. Three orange lights will confirm that your outlet is Earthed and wired correctly. Most homes in Australia are Earthed, by law, however, this simple test will give you peace of mind that the wiring is correct and your products will be connecting to the Earth of your building and are especially handy for testing power boards. If the three orange lights don't display you will need to try another PowerPoint/ board, use an alternative ground rod, available here, or seek the advice of a licenced Electrician.
2. Product Continuity Tester: Once you connect your Earthing products it's good to know that they are working. The Product Tester is placed on the connected Earthing product and a continuous green light will indicate that your pads, mat, cords, etc., are in fact connected correctly, working and conductive. Again giving you peace of mind that you will be receiving the benefits of Earthing.
From our experience most people will end up purchasing the testers at a later date if they do not have, therefore this is one of the reasons we highly recommend the Starter Pack to save you money and time.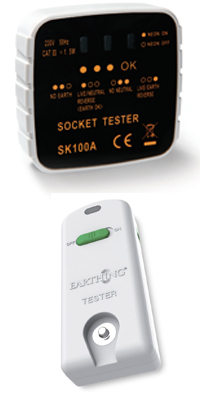 ---