Earthing Sheets & Sets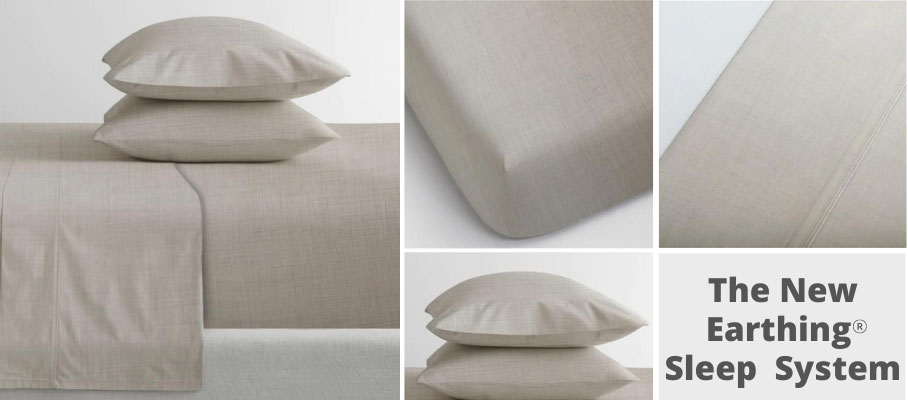 PLEASE NOTE WE ONLY HAVE THE DOUBLE SIZE LEFT IN STOCK.
These Sheets must be used with an Earthing Mattress Cover, Sleep Mat and or Pillow Covers.
Although sleeping with regular cotton sheets, over your Earthing Mattress Cover, is a very effective and comfortable way to ground yourself during sleep, the new semi-conductive Earthing sheets serve to improve conductivity between the grounded mattress cover and you during sleep. No additional cord is needed, just place them on your bed and go to sleep!
If you are looking for Earthing Fitted Sheets with a connection please Click Here
---
Popular Items
---