Anti-Radiation Blanket For Kids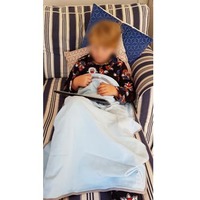 Kids need protection from harmful radiation emitted from devices they are accustomed to using every day such as their iPads which can cause disease and damage to their growing bodies. The Vest Anti-Radiation Blanket reduces radiation by up to 99%.
I've just had my grandson visit for two weeks over the school holidays and his favourite thing to do is to get up and watch reptile posts on youtube before breakfast. Being an informed and concerned grandparent about the dangers of electronic radiation I'm not a big fan of him doing this but this is 2019 and what young people do – it's part of his life. Previously, I had given him a Radiation Reducing iPad Cover but it got broken quite early due to him and his sister's tug of war with whose turn it was. My next attempt was with the Radiation Blocking Tray but if they got up or moved they conveniently would not bother to pick it up as they would be to rivetted in their program – mind you adults are all quite fine with these radiation reducing products so please don't disregard them.
So I had a brain wave of trying the Vest Anti-Radiation baby blanket with him to see if this was more successful. After watching how he interacted with the iPad, mostly laying on lounges with it on his lap, I thought this would be so much better as it would cover more of his body and not only protect his reproductive area but also his heart and chest areas as well as his legs. Now he is only 8 years old and not very tall but I'm thinking this blanket is even a great alternative for adults who love to snuggle on a couch or in bed with their iPads or similar devices and fully protect very vulnerable parts of their body.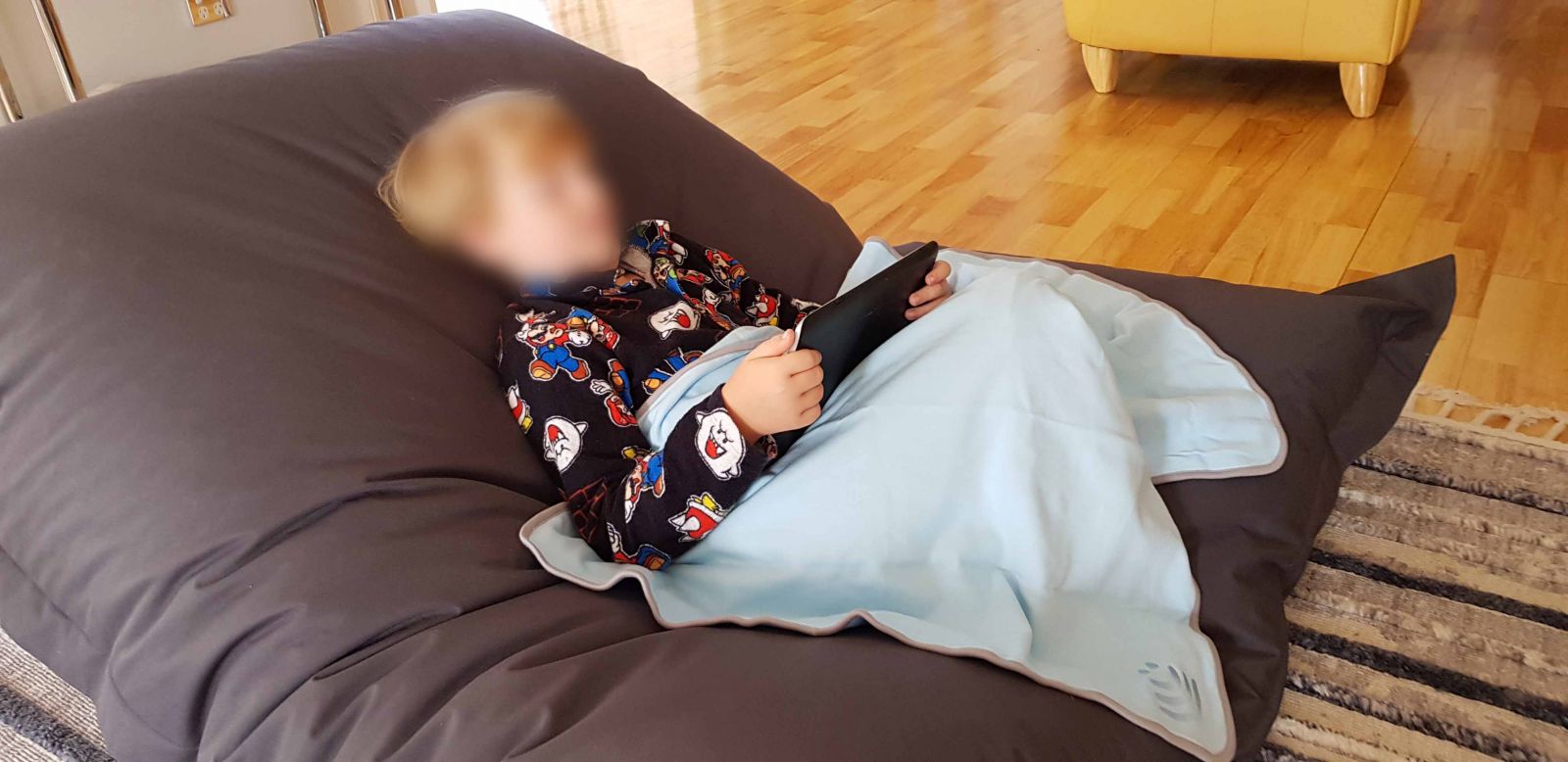 I asked him what did he think and would he still keep using it at home and his reply was a big YES because it was soft and warm and didn't fall off. So there you go….. we can't stop them wanting to use these devices but we can provide protection that they will want to use.
About The Blanket:
The coloured side is a soft 100% cotton (Oekotex Certified) blanket that comes in either a faint pink or blue colour.

The reverse side (protection side) - that goes against the body is made from an anti-radiation silver fibre.

Blocks radiation by up to 99% which has been FCC Certified Laboratory tested and proven.

It measures 69cm x 88cm.
TIPS:
To make it more personal for your child why not get their name embroided on it.

FOR ADULT USE – If you have a spare Earthing patch you can adhere to the silver part of the blanket and use your cord and plug to connect to the Earth and if placed against your skin you will not only be reducing radiation by 99% but also Earthing your body at the same time – a double dose of protection!
Young, growing bodies especially need protection from radiation as they are still developing and the Vest Anti-Radiation Blanket is a good solution that you can make personal for each child. Don't leave it to chance get protection for your kids and grandkids.
---
Leave a comment