High Blood Pressure and Earthing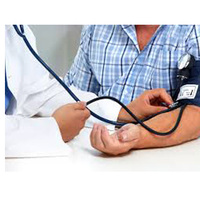 New Earthing Study Showing How Earthing helps with High Blood Pressure (Hypertension) is exciting news.
High Blood Pressure is serious and can lead to heart failure, vision loss, stroke, and kidney disease. In 2014-15, 23.0% of all Australians aged 18 years and over (4.1 million people) had measured high blood pressure.

A hope of a natural remedy shown in a new study, published in the medical journal Alternative Therapies in Health and Medicine conducted by Integrative Cardiologist, Dr Howard Elkin, shows how grounding can help with high blood pressure (hypertension). 10 participants with various degrees of hypertension and trouble controlling blood pressure were grounded over several months which resulted in significant improvements in blood pressure. The participants also reported better sleep, more calmness and fewer aches and pains. They grounded themselves by sleeping grounded on an Earthing Half Sheet and using an Earthing Universal Mat during the day, clocking up around 12 hours – the majority of the hours being from sleeping grounded.

According to the Earthing studies, Grounding/Earthing may improve blood pressure in a variety of ways:-

- A calming effect on the nervous system.
- A normalizing effect on the stress hormone cortisol.
- Reduction of inflammation and pain
- Better sleep
- Improved blood flow.

While this study is small, it gives us a glimpse that Earthing may be a simple, safe and natural way to improve blood pressure and we definitely need larger studies so that the medical sector takes this information seriously.

You can read the full study by Clicking Here
You can also find more information and studies at the Earthing Institute.

This information is for educational purposes only. It is not medical advice and is not intended to replace the advice of a healthcare professional.
---
Leave a comment