What Mum's Need To Know About Mother's Day!


How Many Times Have You Said..... I need to start doing this myself but never do!
Over the last couple of weeks I've spoken to many very caring and generous mothers who have purchased Earthing products, not for themselves, but for another member of their family ……

"My mum's 70 and really needs this as she never gets outside and is riddled with pain" or "My daughter can't sleep and is in a bad way and I really want her to try this".

Us mums tend to put ourselves last and in doing so are not actually listening to our own advice. Earthing is beneficial for everyone in the family, however, mums are the core, the foundation, so to speak, and just imagine if you got sick and couldn't be there to help your partner, children, grandchildren and even your parents!

Therefore I can't stress enough, although it is absolutely a very caring gesture to pass on Earthing Sheets and Mats to loved ones, it is imperative that you take care of your own well-being first so that you can be around, healthy, happy and active, for a lot longer.

So with Mother's Day here on Sunday consider treating yourself as well to one of our innovative indoor Earthing Products so you can maintain good health, wellness and be spoilt for many more Mother's Days to come.

Happy Mother's Day to all you beautiful Mums Out There and don't forget any orders you place right up until Midnight Mother's Day you will receive our adorable "Need My Vitamin Sea" lunch tote.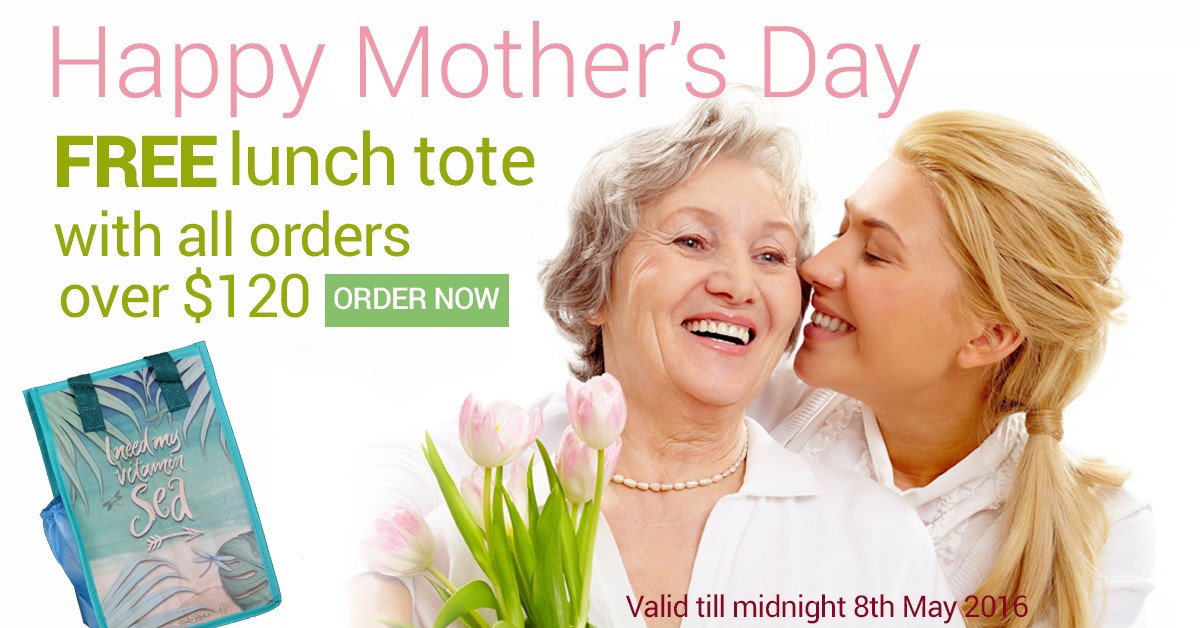 ---
Leave a comment