Put A Spring In Your Step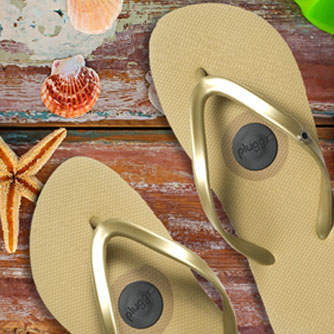 Put a spring back in your step this September when you wear our Grounding Footwear this September with 20% off our entire range.
Spring has arrived and yesterday was "Outdoor Classroom Day" and isn't it fantastic to see Schools getting on board and teaching a lesson outdoors in the fresh air and sunshine! I hope they took off their shoes as well and enjoyed the feeling of grass between their toes while getting the added bonus of Earthing – what an absolute beautiful environment to learn. Let's hope this becomes a regular part of a school day in the future!
And talking of Spring, now is the perfect time to get yourself a pair of Grounding Shoes or Thongs with 20% off our full range for September. When you wear Grounding Shoes, you get all the benefits of being barefoot on the Earth but with protection and comfort for your feet. You can even team them out with your Universal Mat while in the office and never have to take your shoes off while using the Earthing mat and still be getting all that electron energy from the Earth – amazing isn't it!
Our beautiful soft mocs are ideal for Spring as they are so comfortable for those leisurely outdoor walks at this time of the year. And don't forget to grab yourself a pair of thongs to stroll along the beach or just to wear around the backyard. Every time you make contact with the ground you will be Grounded while wearing them.
Remember, the more you can Earth yourself in a 24 hour period the better and our Earthing Shoes may allow you to add a couple more hours into your day as well as being fashionable and comfortable.
Pick yourself up a pair today and put a spring back into your step!
Be quick to get your choice of sizes and colour.
---
Leave a comment