What Could You Do To Be A Better Parent This Year?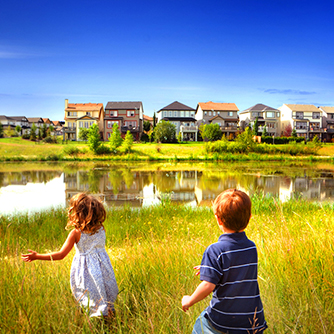 Discover how Earthing can help your children with the stresses that homework and exams can place on them. Find out how to calm down their nervous system with various Earthing methods.
Hopefully the kids are back at school and we're all finished our holidays and are getting back to some normality and routine. The lazy days of January usually mean more visits to the beach or outdoors, the freedom of being barefoot and carefree and naturally Earthing. However, now it's back to business, for most, and that means being inside more, working in offices, school rooms, at your computer and keeping shoes on for a longer time, disconnecting us from the beneficial Earth's healing energy.
My own grandson starts school today and it made me think of many of my friends older children who seem to get so stressed about doing homework and studying for exams as well as the daily pressure to perform and do well which can become overwhelming for some. They have shared stories with me of the toll stress took on their children during homework, study and exam times – bouts of anger, uncontrolled crying, incessant nail biting and insomnia to name just a few. So what can you do to help your kids and you this year.
GET EARTHING MATS!
PUT THEM EVERYWHERE!
NO EFFORT, NO TIME WASTED!
BE GROUNDED INDOORS WHILE YOU DO WHAT YOU ALWAYS DO!
ENCOURAGE THEM TO BE OUTSIDE BAREFOOT!
Our Earthing Universal Mats are absolutely brilliant! They are just like bringing your own little Earthing patch inside and when you make bare skin contact with them you are GROUNDED the same as if you were outside on the earth. You become the same electrical potential as the Earth! Push off those artifical electrical fields and uptake valuable electrons (antioxidants and anti-inflammatories).
WHEN THEY ARE SET UP AROUND THE HOUSE AT YOUR RESTING AND WORK SPOTS YOU WILL JUST NATURALLY MAKE CONNECTION WHEN YOU ARE DOING WHAT YOU NORMALLY DO – ON THE COMPUTER, ON THE PHONE, WATCHING TV, EATING DINNER. YOUR HANDS MAY TOUCH, YOUR FEET MAY TOUCH OR ANOTHER PART OF YOUR BARE SKIN MAY TOUCH – IT DOESN'T MATTER – YOU WILL BE GROUNDED!
Key findings by the Australian Psychological Society 2014 Stress and Wellbeing in Australia Survey found that young adults 18-35 continued to report higher levels of stress and distress compared to older Australians. Four in five (80%) of these young adults also reported that current stress was having at least some impact on their physical health. And according to survey results published online by Youth Beyond Blue, young people are most concerned about coping with stress, school or study problems, and body image in that order.

Earthing and study stress
The good news is that Earthing may very well hold a key to helping reduce study stress and anxiety by calming the mind and helping to stabilise the body's electrical functioning. I've had many parents contact me and tell me their kids study better when they are Earthing naturally, using Earthing Mats or sleeping Earthed.
Published findings from two Polish doctors in the book "Earthing" showed that Earthing influenced physiology (pg. 94). In 2011, the doctors published results of a study which hypothesised that Earthing's broad impact on the body's bioelectrical environment and electrolyte concentrations helps regulate correct functioning of the nervous system and significantly influences the electrical activity of the brain. In 2012, they also reported that as soon as Grounding occurs, the body's electrical functioning stabilises.
In another study, electrophysiologists Gaetan Chevalier and Kazuhito Mori at the California Institute for Human Science investigated the impact of Earthing on nervous system function (pg. 77 Earthing) through a randomised, double-blind experiment involving brain and muscle measurements. The results showed that Grounding significantly influences the electrical activity of the brain and muscles – even within half an hour of Grounding. Changes were recorded almost instantly, some within two seconds of Earthing.
In the brain itself, the study also revealed there was an overall decrease in activity, with a change showing on the left side of the brain – the side associated with thinking. So Earthing appears to calm the busy mind. Ideal for study time!
Student Tips for Earthing
Where practical, spend at least half an hour a day sitting barefoot on the grass while you study or read

If you are near the beach, try walking barefoot along the beach or swimming in the ocean

Try sitting on the ground while under a tree or leaning against a tree to Earth yourself before an exam or even during lunch breaks.

Use an Earthing Mat while you are using electronic devices such as laptops, iPads or iPhones for study. Place the mat under your bare feet or sit it in your lap (make sure your bare arms are touching the conductive side of the mat) or put it on top of your desk and make hand/arm contact.
Ask to bring an Earthing Mat into your exams if you are allowed.
Sleep Earthed each night.
We Have Discounted Our Mats So When You Buy More You SAVE MORE making them affordable to put in every room of your house and you'll always have a little patch of Earth Energy right there in your home, rain, hail or 40 degree heat of late.
Whether the Earthing Mat is for you, your spouse, your children or your grand kids, it's one of the best health investments you'll every make.
---
Leave a comment